JHNet is a multi talented and focused team. They specialize in marketing strategy, art directing, professional web programming, development and hosting. It also provide SEO and website maintenance. They are ideally situated to provide quality services in electronic media. It is since they have talents from conventional marketing fields. In this regard, their emphasis is on providing effective creative and strategic solutions for any web activity. They also provide cheap alternatives and traditional marketing to support and promote this work. They are skilled in graphic designing and internet knowledge. It allows them to offer a web design service that meets the design requirements. It also provides new solutions to coding and web issues encountered on the Internet.
They have over 14 years of experience in this industry. JHnet is able to provide solutions for all your online needs. If you need a new website designed, developed, hosted or managed, JHNet can assist you with it. Their 3 pillars are:
Development: It provides custom solutions to open source. It also assists, enhances and manages your current system.
Maintenance: JHnet also offers site management and maintenance services. It includes the social space.
Hosting: It manages all hosting needs of the clients. Their clients get a one stop shop.
JHnet also provides Web Content Management Systems as well as Internet Applications, Bulk emailers, and so on.
JHnet services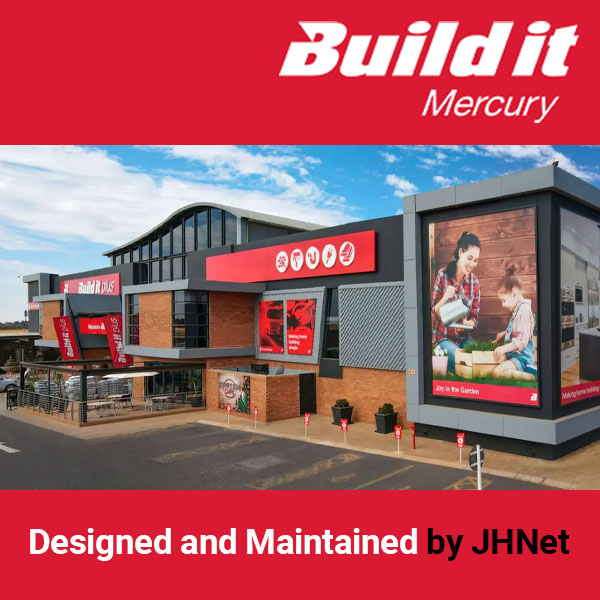 Web Development
JHNet uses the latest technologies. It always keeps up with new trends as well as innovations. They specialise in custom development. They also have proper experience in implementing and adapting open source development. It includes Joomla! as well as WordPress.
Their experienced team of developers offers only the best practices and standards. They can develop basic as well as advanced web programs. Their practical approach and creative thinking will meet all your expectations.
Website Application
JHNet has ample experience designing web apps. They help their clients improve. They provide you with the required tools. It allows you to focus on your business rather than your apps. You will be supported by a reliable system.
Web Design
A successful website is appealing and is meant to attract the target audience's attention. Potential clients or customers will rate your validity and skill within a few seconds of visiting your website.
JHNet has a very strong creative team to help you with it. They know which website designs would work best for your company. Their creative web designers will always work with you. They will ensure that the final website design is visually appealing to you as well as your target audience. They will also be practical and useful for your business.
JHNet Domain Registration
Firstly, you need to register a domain name if you want to  create or expand your online presence. Your domain will be your website's new address. In other words, the address of your new website will be its domain name.
Email Hosting
JHNet offers email hosting services. It is secure as well as reliable. The services are perfect for both small and large businesses. It is also for users searching for a personal email address. Their mail servers operate at an astounding 99.9% uptime. They also have strong anti spam and anti virus protection. It ensures that email is delivered safely as well as securely.
Read Also: Tamilyogi.com: 2023 Movie Download, Free
Their professional email hosting solution works with all softwares. It includes Microsoft Outlook, as well as mobile devices that have internet access. Webmail also lets you view your emails from any device in the world.
JHNet Bulk SMS
Text messaging is the simplest form of direct marketing. It is very effective as well. JHNet offers cost effective bulk SMS management. It is secure as well as trustworthy.
Search Engine Optimisation
Search engine optimization is also called SEO. It is one of the key elements of a successful website. The World Wide Web is changing. It made search engines like Google and Yahoo! very successful. A website is useless if it does not have high search engine rankings. Therefore, the website will not receive many visitors.
JHNet's SEO services help to increase search engine traffic. It also helps to promote your website on search engines. Therefore, your business can grow. They only use the best techniques that are accepted by all search engines. It assures your site will not be penalised in any way.
EBook Conversion
Turning your PDF or books into an eBook is the current trend. These eBooks are a great way to present brochures, magazines, and other articles. JHNet will convert PDF and DOC files into an online ebook. It can be accessed via any browser and mobile device. Flipping books allows users to turn pages in a natural way. It makes online content feel more natural and interesting.
JHNet has been working with this technology since 2006. For you to get the most from your ebook, they have gained skills and best practice methods.
In addition to creating standalone solutions, JH may also incorporate an eBook into an existing flash or web application.
JHNet Support
To contact them for support, you can follow the following. It includes their phone number, email address, fax number and their address:
Firstly, their telephone number is +27112346165.
Secondly, you can contact them via Fax. The number is +27866807795.
Thirdly, their email address is [email protected].
The official address of JHNet is 33 Riley Road, F12, Pinewood Square, Office Park. It is in Woodmead, Johannesburg, South Africa.
Their Registration Number is 2008/077010/23.
Lastly, their Vat Number is 4380221673.
JHNet Tax School
Jackson Hewitt Tax Service Is the second largest tax firm. It recently announced the launch of its Tax Schools. It is in preparation for the 2013 tax season. Jackson Hewitt Tax Schools offer a broad curriculum. It is to meet the tax education needs of individuals who are new to the tax preparation field. It will also put skilled tax professionals at your disposal.
If you want to become a Tax Professional, check out the tax preparation courses that they offer.
You may have several options for learning how to prepare taxes. Three reasons why you should learn taxes are:
Learn from knowledgeable tax professionals. Attend classes given by some of the industry's top tax professionals.
Earn course completion credits. IRS CE credits are available.
Course schedule flexibility. We will match your schedule. You can take lessons during the day, at night, or on weekends.
Login
You may be sure that you'll be getting the best service and coverage available with our login page access. Do not waste time looking for the best tax school JHNet login page access. Instead, come to us and we will get the job done right.
Those who have already found it should go to the tax school JHNet login page. This page enables you to redirect to the official login website. You can click on the link given below. You can change your password for the JHNet login site. Check out the login URL to access your account.
We offer quick and easy access to the tax school JHNet login page. You can easily input your account information and gain instant access. Your data is kept secure and protected thanks to our secure JHNet login page access.
Login Link: https://www.theincometaxschool.com/login
Your username and password, as well as a link to the school's website, will be provided in your welcome email. If you need help with your account, please include your username as well as the course in your email.
JHNet.com Learning Center
Jackson Hewitt is a reputable tax preparation firm. It is based in East Brunswick, New Jersey. It is regarded as the second largest as well as most popular tax preparation service in the United States.
So, all you need to do is prepare for over 2.4 million tax filings each year.
JHNet.com Login
By logging into the JHNet learning centre, you may access Jackson Hewitt's online and mobile tax filing guidelines.
As a result, it is critical to understand the JHNet login method. You should also know the special issues that may arise throughout the login process as well.
JHNet Login Learning Centre
Here are the steps you need to follow to login to your account:
To login, firstly, you need to open the www.JHNet.com on your device.
Secondly, click on the login link and you will see the login form.
Thirdly, fill in the required details. It includes username as well as password.
Lastly, click on the "login" option. If all details are correct then you will be redirected to your JHNet account.
Login Link: JHNet learning centre
If you are trying to reach the Jackson Hewitt Learning Center or JHNet, click on the link to continue. You will be directed to JHNet. There you can access the Learning Center from the proper link.
JHNet eServices Login
Login Link: JHNet services
If you are trying to login to JHNet.com on your smartphone, all you need to do is follow the simple instructions below:
In this regard, firstly, you need to go to the JHNet.com
Secondly, you should effectively choose to navigate to the login form.
Thirdly, you need to enter the processing centre in the "Processing Center Field".
Soon after that, you should choose to enter both your id and your password in the second and also third fields' respectively.
Finally, you need to tap in the "Login" option for getting into your account.
In addition, you can receive the "Invalid username or password" error notice or encounter the Login time when signing into your account. You may quickly recover your login details by following the instructions provided on the site.
F. A. Qs
What is JHNet Web Development revenue?
Ans: JHNet Web Development revenue is around $5.4 million USD.
How many employees does JHNet Web Development have?
Ans: JHNet Web Development has 14 employees currently.
Where is JHNet Web Development headquarters located?
Answer: JHNet Web Development headquarters are located in Pinewood Square Pinewood Office Park, South Africa.
What are JHNet Web Development's primary industries?
Ans: JHNet Web Development's main industries are: Telecommunications, Telephony & Wireless.